Pet Clinic
Pet registration flow for a veterinarian. I wanted to know if the project of the site meets the user standards. It was especially important to find out that user can register the patient easily and quickly on various devices.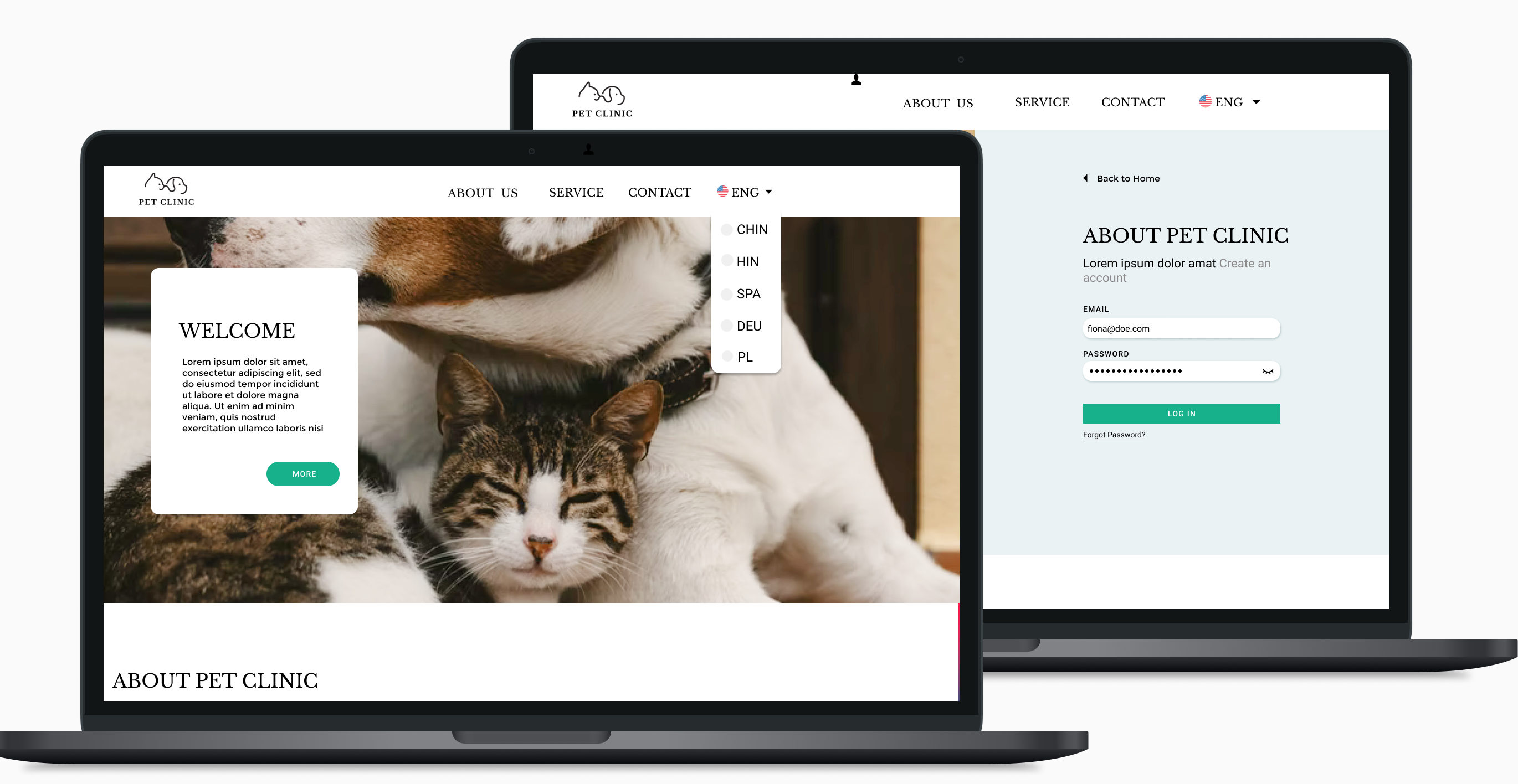 The problem:
There is a need to easy access for doctors to medical records without keeping it in paper form.
The goal:
The goal is to let users have an intuitive registration of the pet which will affect users have an easy access to medical resources by giving them ability to work on various screen resolutions.
The role and responsibilities:
UX designer leading the app and responsive website from concept to delivery. Conducting interviews, paper and digital wireframing, low and high-fidelity prototyping, conducting usability studies, accounting for accessibility, iterating on designs, determining information architecture and responsive design.
Persona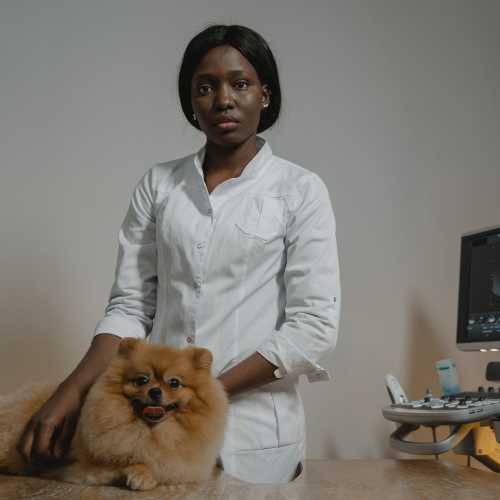 Age: 42
Education: Medicine degree
Hometown: Cincinnati
Family: Married
Occupation: Doctor
"I like to make digital documents, to give more time to to the patient"
Bio
Fiona is a veterinarian, who works at clinic for pets and also has home visits. She is an empathetic, very organized person, who willingly uses modern solutions that make work easier and quick. Fiona usually uses desktop computer and phone, but she afraid that she will not be able to register the pet's account on mobile device.
Challenge
How to make pet registration on device to quick access to the pet medical history?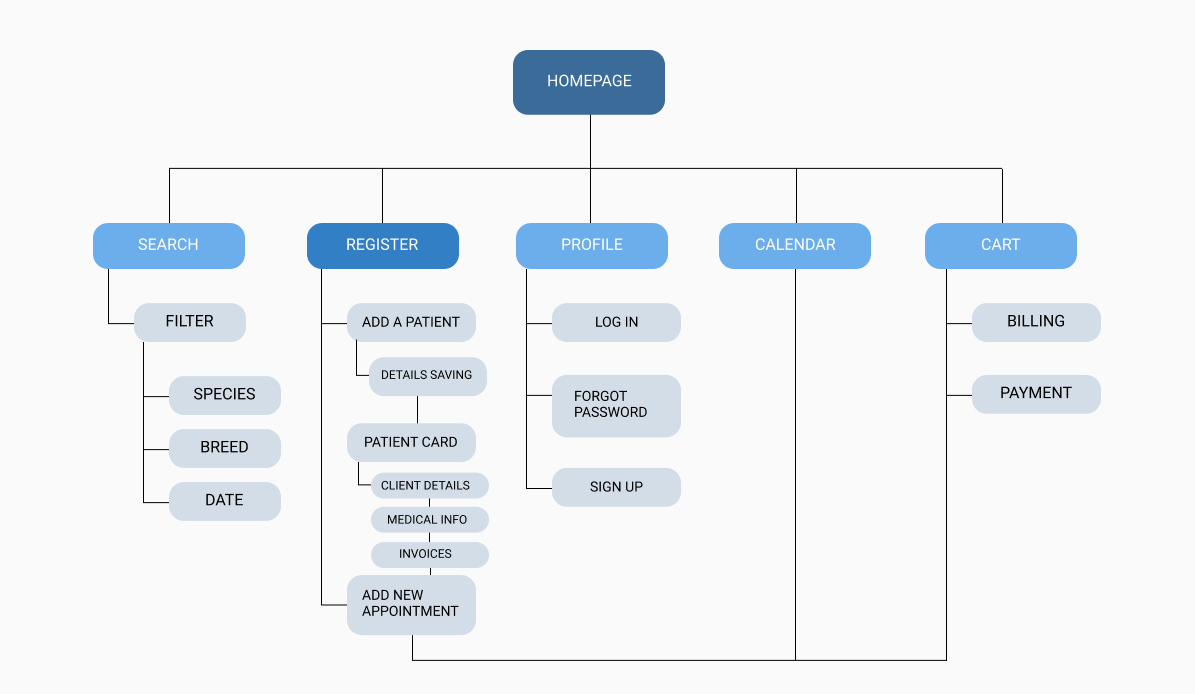 Wireframes
Results
The designs for screen size variation included mobile, tablet and desktop. I optimized the designs to fit specific user needs of each device and screen size. Next steps are: conducting research on how successful the app is in reaching the goal to easy register and access on different devices, adding more features, reported by users and improving the platform design.