Cafe app
The Cafe app is designed to help people order home delivery quality coffee beans, drinks and snacks. I conducted interviews and created empathy maps to understand the users I'm designing for and their needs. A primary user group identified through research was working adults who want to drink or snack with delivery. Research revealed that there are needed some changes in user's navigation in app.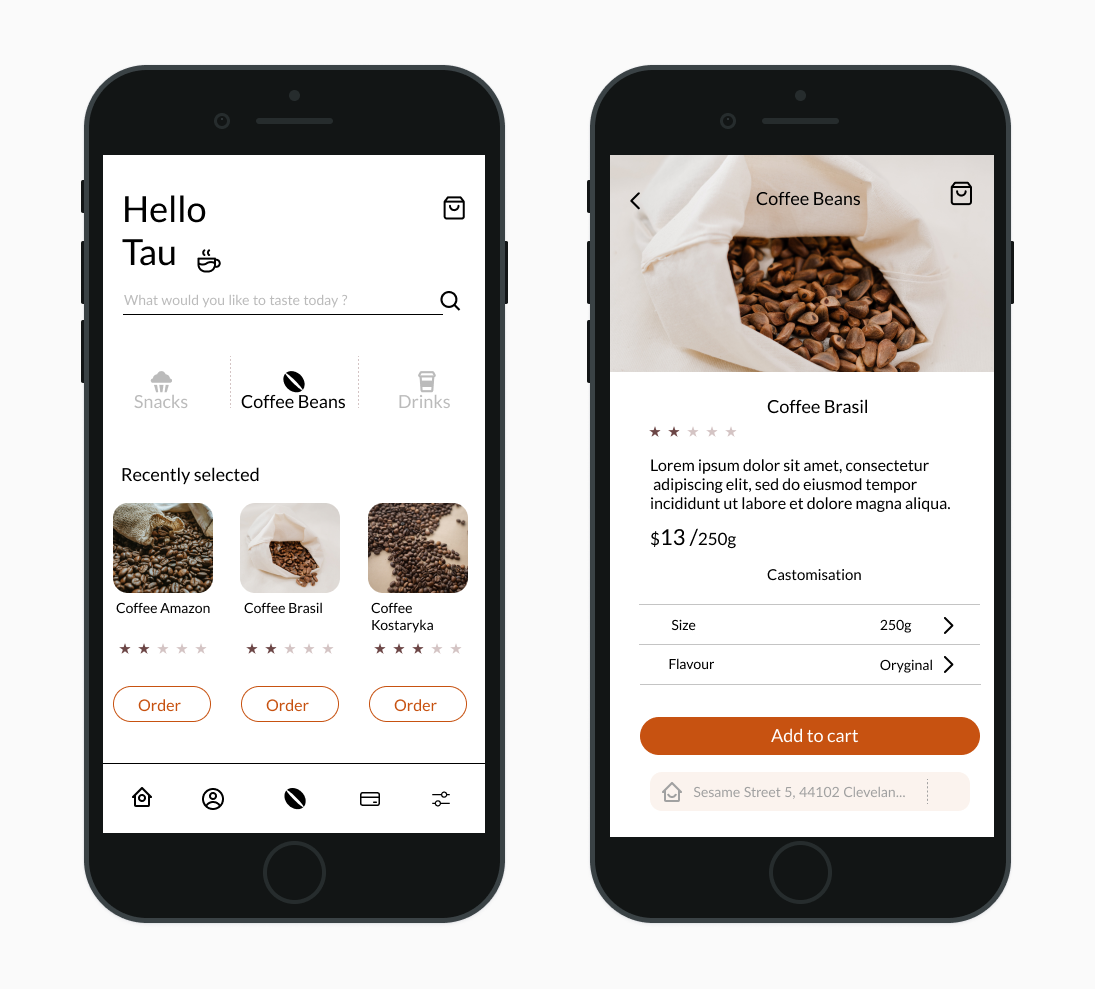 The problem:
Working adult on delegation who needs quality coffee in familiar cafe, because they want to feel like home. They like drink coffee outside or prepare coffee beans by own, for example for friends.
The goal:
Cafe app will let users make variety coffee at home which will affect users want to stay at home, by giving them the ability of delivery and tracking the route. I measure effectiveness by analyzing steps from browsing to delivery confirmation.
The role and responsibilities:
UX designer designing an app for Cafe from conception to delivery. Conducting interviews, paper and digital wireframing, low and high-fidelity prototyping, conducting usability study, accounting for accessibility, and iterating on designs.
Personas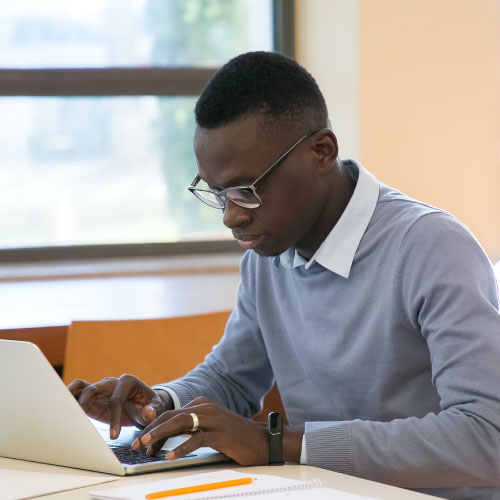 Age: 32
Education: Graduate
Hometown: Cleveland
Family: Single, lives alone
Occupation: Journalist
"I am a busy person, I am often on a business trips, then I join my familiar places"
Bio
Tau is a journalist on businesses trips. During the break from the meetings Tau writes articles for internet portal. Tau likes the cafe buzz at work, but prefers good internet connection. He often have no time to explore local places. He may use the app when he change from one vehicle to another.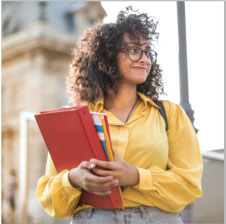 Age: 22
Education: During college
Hometown: Janesville
Family: Single, rent flat with friends
Occupation: Working student
"like to meet people in clean-lined place with quality beverage or take it home and make it for friends."
Bio
Barbara is a student, working occasionally. In free time she likes talking with foreigners and show them nice place with local flavors. When she has a lot of study or the place is crowded, she prefers to stay at home, then she may use an app to order pastries for roommates and make a hot coffee from beans.
Constraints
1. Time - busy adult have no time to explore places in unknown city. Long waiting time for an order in cafe can be frustrating
2. Working condition - poor internet connection or lack of outlets forces to leave the cafe
Ideation
Taking the time to draft iterations of each screen of the app on paper ensured that the elements that made it to digital wireframes would be well-suited to address user pain points. For the home screen, I prioritized a quick and easy ordering process to help users save time.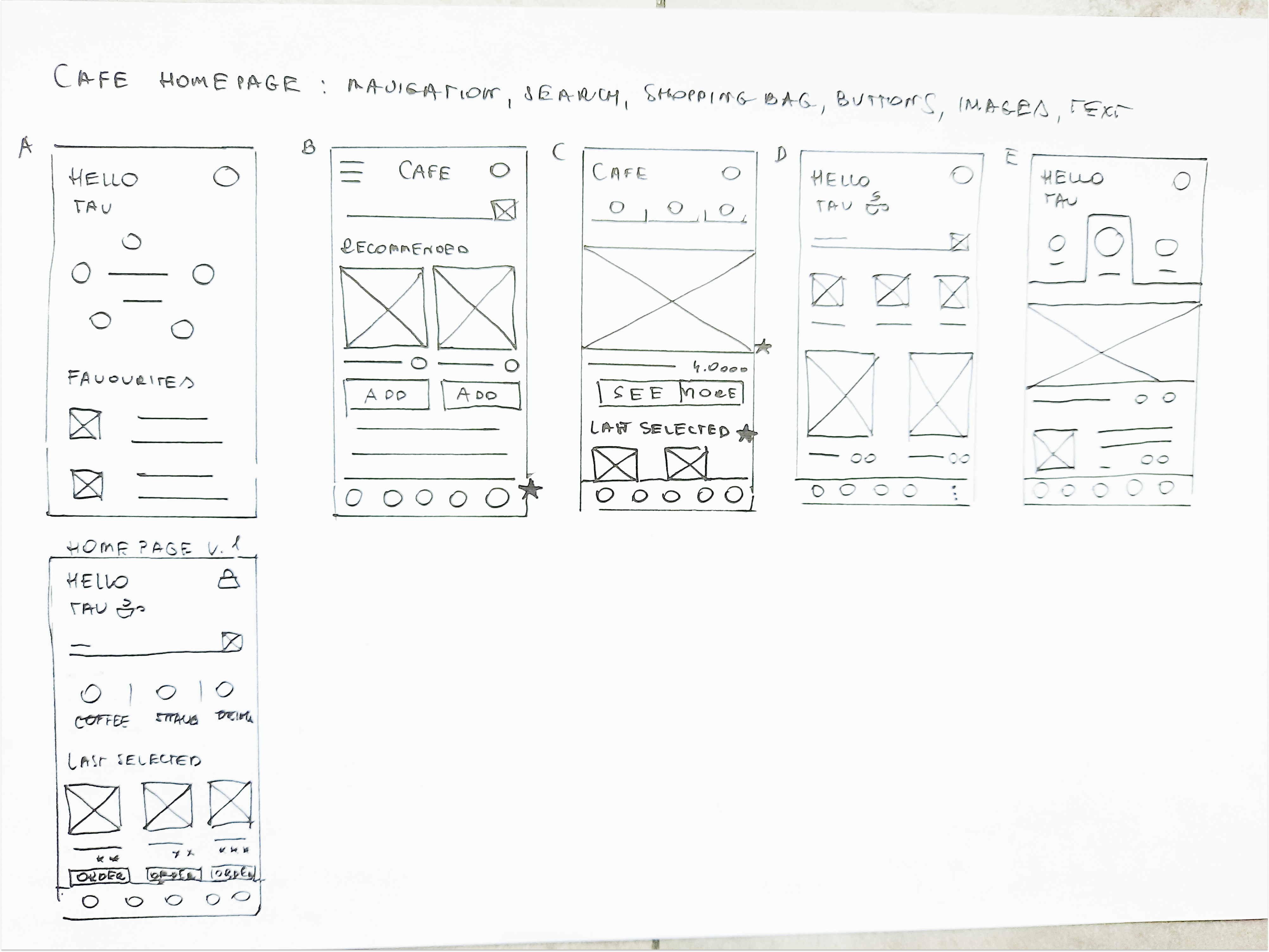 Wireframes

Mockups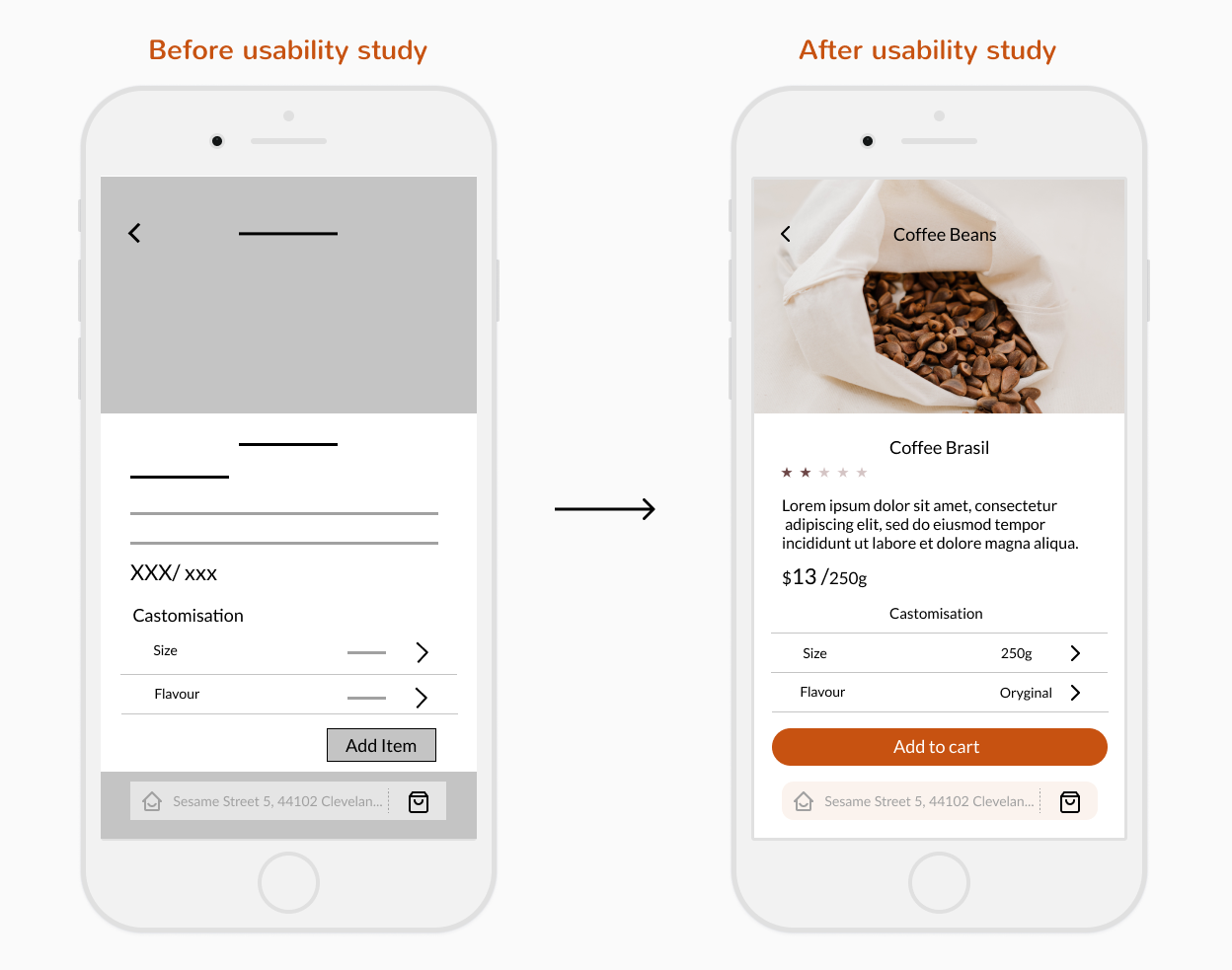 Results
I conducted two rounds of usability studies. Findings from the first study helped guide the designs from wireframes to mockups. The second study used a high-fidelity prototype and revealed what aspects of the mockups needed refining.
Round 1 Findings
People need clear cues where to go after customization. For helping people to know what to do after customization, we may change button "Add Item" on "Add to cart". I added contrast dot to the bag icon, which appears after clicking on button "Add to cart", to help the user in decision making.
Some people want to easily navigate from payment cart and the product page.
For most people steps from home page to customization to product page is familiar.
Round 2 Findings
Users want more customization options
Conclusion
Accesibility considerations: Large, clear, clickable images, using icons and visual elements like stars rating, readable typography, high contrast, buttons in vivid color, consistency.
While designing the Cafe app, I learned that the first ideas for the app are only the beginning of the process. Usability studies and peer feedback influenced each iteration of the app's designs. Next steps are conduct another round of usability studies to validate whether the pain points users experienced have been effectively addressed and conduct more user research to determine any new areas of need.